The year is 1892. Emily, age 14, is the second of six children in a Midwestern farming family. One evening in March, Emily's mother catches a glimpse of her daughter undressing and is taken aback by how slim she looks. Over the next few days, mother notices that Emily eats very little at family meals. She mostly just pushes her food around the plate and slips pieces of her food under the table to the family's two dogs.
Later that week, Emily's older sister, Cora, confides in her mother that Emily is no longer getting her monthly cycles. Now mother is greatly concerned, and she has a talk with her husband, who is equally worried. Both parents sit down with Emily and express their concern over her poor eating habits, weight loss, and absence of menstrual cycles. In response to her parents' talk, Emily bursts into tears. "I just can't eat," she cries. "I just can't." Mother and father hug their daughter, comfort her, and let her know that they will be taking her to the family doctor the next morning.
When Dr. Benson examines Emily the following day, he is alarmed by his young patient's gaunt appearance and flat affect. She is no longer the bubbly, robust young girl he has known since birth. Emily's pulse is much lower than normal, her muscles have wasted, and her adolescent figure has shrunken to a pre-pubescent one.
"Emily is gravely ill and melancholy," Dr. Benson tells the worried parents. "She is malnourished, and she will need lots of food and rest to recover. She needs complete bed rest for the next three months, plenty of food at each meal, and six tall glasses of milk per day. I will see her again next week."
Emily cries heavily all the way home, burying her head in her mother's skirt. As soon as the family gets back to their house, her mother prepares her a large plate of food with extra bread and butter and a tall glass of milk. Mother sits beside Emily and strokes her daughter's hair as she stares – terrified – at the heaping plate of food. "You will not be doing any chores this spring," her father tells her firmly. "Cora will do your indoor chores and Ethan will take over your outdoor chores. You will not be returning to school this year – the 2-mile walk is too strenuous for you in this condition. Cora will speak with your teachers and bring home your assignments. You will study from home. You will return to school and chores when you are well."
"But Papa…" pleads Emily. "I have to –"
"That's enough, young lady. You know better than to take that tone with me. This is final." With that, Emily's father abruptly leaves the room. Tears stream down Emily's cheeks as she weeps silently. Mother strokes her back and whispers: "Come on, sweetie. Eat." Hands shaking, Emily picks up her fork and takes a bite. Mother waits with her at the table for the next two hours as she finishes every last bite of food and every last drop of milk.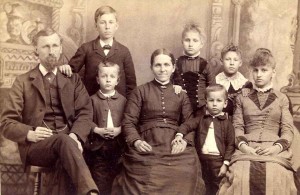 Dr. Benson makes house calls weekly over the next few months. Emily is always lying on her bed, reading and sipping a glass of milk, when he arrives. He watches the young girl slowly put on weight, regain her strength and stamina, begin to smile again, and then blossom into the cheerful teenager she was meant to be. By the time June rolls around, Emily has resumed her monthly cycle and returned to her normal weight. At this point, Dr. Benson gives her permission to begin doing some light chores around the house.
By September, Emily is eating with gusto. She has had three monthly cycles in a row and has regained her curvy figure. She returns to school and resumes all of her farm chores. Her parents are relieved to have their daughter back.
The vignette above illustrates how Anorexia Nervosa (AN) would have been treated several generations ago. Quite a stark contrast from how AN is treated today, isn't it? The illness itself has remained basically the same throughout time, but the way that people conceptualize it and respond to it has changed dramatically. Consider the following differences between Emily's treatment in 1892 and the treatment Emily's great-great-granddaughter Marissa received in modern times:
1.) Emily's parents are immediately concerned by her weight loss and dwindling food intake. They view weight loss in a growing adolescent as a sign of illness and take her to the doctor immediately. Marissa's parents are pleased when they notice her becoming slimmer shortly after her 14th birthday. They praise her for foregoing desserts and snack foods. They encourage her interest in athletics and bring her jogging with them in the morning.
2.) Emily's family doctor is immediately concerned by his young patient's weight loss, lack of menses, and changed demeanor. At her 15-year-check-up, Marissa's pediatrician commends her on her 12-pound weight loss. When Marissa's mother expresses concern to the pediatrician about her daughter's low heart rate and absence of menses for the past three months, the doctor explains that it is common for female athletes to lose their monthly cycle, and that Marissa's low heart rate is also due to being a runner.
3.) The prescribed treatment for Emily – full nutrition and complete bed rest – is commenced immediately and aggressively. Eating more food is not recommended, or even suggested, for Marissa. Marissa continues running with the blessing of her doctor and the encouragement of her coach.
4.) The doctor views Emily's parents as competent agents to re-feed their starving daughter and enforce bed rest for a prolonged period of time. Marissa's parents are advised to "stay out of the food business" and admonished not to be the "food police."
5.) Dr. Benson monitors Emily's condition weekly and supports the family throughout the recovery process. Emily's menstrual periods return naturally as she restores a healthy weight. Marissa's pediatrician does not see her again until she develops a stress fracture 5 months later. Marissa has now lost a total of 20 pounds, and her pediatrician gently suggests that she tries to eat a little more. The pediatrician also refers her to a gynecologist, who prescribes birth control pills to re-start her periods.
6.) Emily is expected to comply with the prescribed treatment, and parents are expected to enforce it. Marissa restricts her food intake even more. She is now eating nothing but fruit, vegetables, and chicken breast. Scared to make matters worse, her parents say nothing.
7.) Emily eats hearty meals with her family every day for breakfast, lunch, and dinner, plus plenty of whole milk in between. Unable to watch her daughter starve herself any longer, Marissa's mother takes her to a local therapist who was recommended by a neighbor. This therapist begins meeting with Marissa weekly, and also refers them to a family therapist and a dietitian. Marissa is now attending multiple appointments each week and following a 1600-calorie exchange plan created by her dietitian. She prepares her own meals, weighing and measuring everything.
8.) The doctor recommends chamomile tea with honey to soothe Emily's nerves. Neither Emily nor her parents are blamed for her AN. The etiology of the illness is not discussed with Emily or her family, as it is not known. Marissa's weight does not change, but her mood deteriorates. The therapist refers Marissa to a psychiatrist, who prescribes Lexapro and Klonopin. The family therapist suggests that Marissa's AN is a cry for attention, as her father works long hours at his law firm and her mother is very preoccupied caring for her younger son with autism.
9.) Emily's weight was restored to her normal range within three months of commencing treatment. She remains home with her family throughout and maintains good physical and mental health for the rest of her teenage years. By her 16th birthday, Marissa has lost 4 more pounds (a total loss of 24 pounds in 2 years). Her therapist recommends residential treatment at a well-marketed eating disorder treatment center in another state. Marissa spends 3 months at this residential treatment center. The psychiatrist there prescribes two additional psychotropic medications. Within a month of returning home, Marissa relapses and returns to the center for another 3 months.
10.) Emily maintains good relationships with her parents and siblings. She trusts her family to help her when she needs them. By the time she turns 18, Marissa has had three psychiatric hospitalizations, four stays in residential eating disorder treatment, and is taking five different psychotropic medications in addition to Ambien for sleep and birth control pills to regulate periods. She barely speaks to her parents and refuses to sign consents to allow them to access her healthcare information.
Emily and Marissa developed the same illness at the same age but received very different treatments and thus had very different outcomes. Emily's AN was completely resolved within 6 months, whereas Marissa remains gravely ill and in intensive treatment four years later. Marissa experienced the iatrogenic effects that are so prevalent in modern eating disorder treatment. Iatrogenic effects are harmful outcomes caused by a medical intervention. In other words, a treatment which is intended to help a patient ends up making her condition worse or creating a new problem that wasn't there before.
Marissa's story is all too common. The adults around her – with good intentions – inflicted harm by prolonging her state of semi-starvation, prioritizing her adolescent autonomy above her physical health, disempowering her parents, alienating her from her family, subjecting her to time-consuming, costly, and ineffective therapies, prescribing powerful psychotropic drugs that may not have been necessary, isolating her from her primary support system, and surrounding her with other mentally ill teenagers.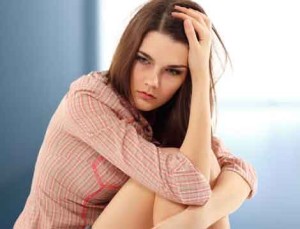 Clearly, some teenagers with Anorexia Nervosa have complicated presentations with multiple comorbidities which require a team of professionals and specialized care. But there are also many cases in which a simple and straightforward intervention would be far more effective and efficient than the iatrogenic treatments that so many kids and families endure. This is precisely why Family-Based Treatment (FBT) is so effective: it minimizes the iatrogenic effects of other eating disorder treatments. Mainstream eating disorder treatment often morphs Emilys into Marissas.
What would have happened to Marissa if she had been provided with the same treatment as her great- great-grandmother Emily? Would she, too, have regained full health in a matter of six months, and bounced back into a vibrant adolescent life? It's impossible to know for sure, but it seems likely that she could have. It's definitely worth a try. Our 21st century Marissas need and deserve treatment that is AT LEAST as effective as 19th century Emilys.